Air Passenger Rights when flying to Canada
Published on: Jan 28, 2021 | Tags: Canada Travel Restrictions, Air Passenger Rights
For those travelling to and from Canada, the Canadian Transportation Agency (CTA) oversees rules and rights appertaining to flights. There is a wealth of information available to ensure passengers understand the regulations and their rights when they are travelling which are summarized here for reference.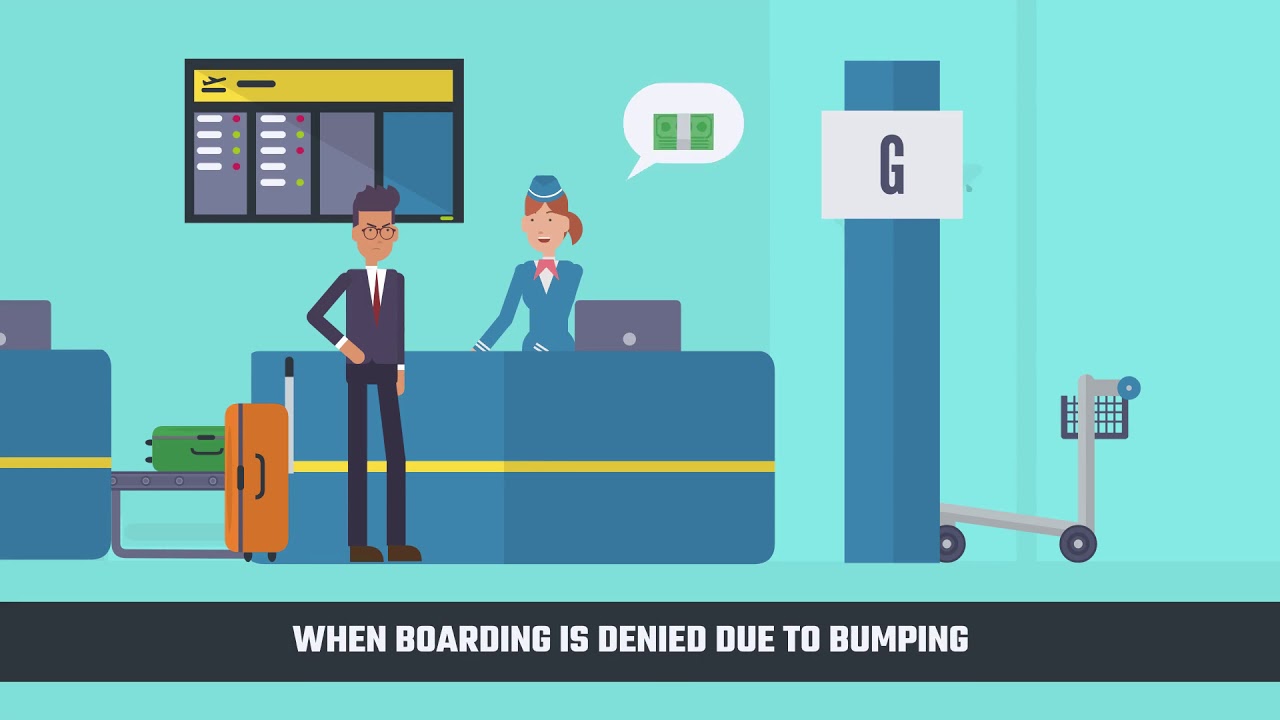 Air Passenger Rights when flying to Canada
Clear communication
Airlines have an obligation to communicate clearly with all passengers and this includes informing customers of policies on cancellations, delays, seating of minors, lost or damaged luggage and reasons for denied boarding where applicable. They must set out passenger rights clearly, as well as outlining ways to rectify problems. Informing travellers of reasons for any disruption to flights is also a requirement. Airlines are also obliged to give passengers regular status updates if there are delays, and ensure that appropriate communication channels are available for those with disabilities.
Delays and Cancellations
Where a flight is cancelled or delayed, the airline must outline to passengers the reasons for the cancellation or delay, the standards and conditions they can expect where applicable, and the minimum levels of compensation that you can claim if applicable. In addition, the airline must explain what recourse you have against the airline and any options with CTA.
It is also important that the airline provides a new flight at the point where this is available, and if a flight is delayed they must provide an update every 30 minutes up until a new departure time is given or alternative travel arrangements have been made.
When the reason for a cancellation or delay is subject to the control of the airline and when it is not related to safety, customers are eligible for a refund or a re-booking of the flight. When a flight change such as a cancellation or delay is outside of the control of the airline, passengers are entitled to re-book.
When Boarding is Denied due to Bumping
In certain circumstances there are less seats available on an airplane than the number of passengers who have booked with the airline and have arrived on time with the relevant documentation. This situation is known as 'bumping' and there are particular rules that apply in this situation. Firstly, an airline must initially ask for volunteers who would be prepared to switch flights, and where volunteers are confirmed the airline should provide them with a new itinerary showing the new status and details.
Where volunteers cannot be found, the airline must have a priority boarding procedure to choose which passengers should be 'bumped.' This may include, for example, those with disabilities, families and unaccompanied minors. In addition, the airline shouldn't remove passengers who are already on board unless for security, safety or health reasons.
Travelers who are 'bumped' are entitled to a specified standard of compensation and a rebooking or refund, and the airline should clearly communicate these terms and conditions.
Tarmac Delays
If a delay occurs when the doors of the aircraft have already closed ready for take-off, this is known as a 'tarmac delay' and airlines must provide mandatory conditions in these circumstances including: access to washrooms; adequate heating; cooling and ventilation; appropriate amounts of food and drink, and they must also facilitate ways to enable passengers to communicate with others not on the plane when possible.
If the delay lasts 3 hours or more, the aircraft should return to the gate for disembarkation. Exceptions occur in circumstances where this is not feasible for safety or security reasons, or if there is a possibility that the plane could take off in a period of up to 45 minutes after the 3 hour delay.
Refusal to Transport
In order to ensure that when arriving at the gate, you are not refused rights to transport, it is imperative that you have relevant and valid travel documents, such as your passport and valid travel authorization, such as Canada eTA or visitor visa. You must also behave appropriately and that you do not miss check in and boarding deadlines. However, in order to avoid any additional reasons of refusal for travel it is necessary for passengers to fully check the airline's rules prior to the flight, and to try avoid delays when travelling to the airport.
Airline Ticket Terms and Conditions
Customers purchasing airline tickets should review the terms and conditions of their tickets as some airlines will charge fees for passengers who wish to change flight arrangements. The costs will be based upon the type of ticket purchased, the availability and price of a new booking as well as added taxes and fees where applicable.
Travel Restrictions
A reservation does not constitute a means of travel and is just a record of the transaction with a particular airline. When a payment is received, a reservation is made, and the airline will issue tickets linked to the reservation allowing a customer to travel.
It is important to check all reservation details that you have been provided with prior to tickets being released by the airline, and this applies whether you made the booking directly with the airline or through a third-party travel booking website. Check that your name is spelt correctly and corresponds to your passport and other documents, and that the information shown is correct.
Damaged, Delayed and Lost Baggage
Inevitably baggage is sometimes damaged, delayed or lost by an airline. In these circumstances, passengers must contact the airline and send a written claim within 7 days when luggage has been damaged. For lost baggage, a claim must be submitted within the period of 21 days. Therefore, if you have issues with baggage it is important to find out the deadline for airline claims or they may not honour the claim if it outside of the given timescale. Where luggage is found to be damaged, delayed or lost, claims for expenses incurred are limited up to approximately $2,300.
Children Under 14: Seating with a Parent or Guardian
Airlines now have an obligation to ensure they seat children under 14 near a parent, guardian or tutor. The distance a child is placed from their parent or guardian will depend on the age of the child at the time of travel. Children under 5 should be in a seat alongside a parent, guardian or tutor. Children aged 5 to 11 have to be in the same row as a parent or guardian and they must not be separated by more than one row. Those aged 12 to 13 have to be no more than a row away from a parent or similar caregiver.
Unaccompanied Minors
Some air travel companies will accept children from 5 to 11 who are unaccompanied and will provide an escort through check-in and to their arrival at a destination airport. However, there is normally a fee involved so it is important to check an airline's conditions and fees before booking flights for unaccompanied children.
Where international travel is involved airlines must provide a policy regarding unaccompanied minors. They must not allow children under 5 to travel without a parent or guardian and the person who accompanies the child must be at least 16 years old.
Transporting Musical Instruments
Airlines should have a policy in place regarding transportation of musical instruments. They must include the correct fee in their terms and conditions including size, weight and quantity restrictions, as well as options when a flight is rescheduled.
Offering Accessible Transportation
Those with disabilities have fundamental rights to accessibility when travelling on a Canadian transportation network. This should be clearly described in the airline's policies and procedures. The CTA provides assistance with any concerns or complaints related to flights from and to Canada. The CTA also assists with bus, rail and ferry transport operating between territories or provinces or between the U.S. and Canada as well as rail stations and ferries and bus companies located in Canada.
Advertising that is All-Inclusive
Any travel that is advertised in Canada, or originating within the country must show all-inclusive air prices in any promotional literature. This must incorporate the total price, including all fees, taxes and charges, a minimum description of the air services offered so that the point of origin and destination are displayed as well as specify whether the service is one way, return or round trip. The advertiser must also state any limitations on travel or availability periods for promoted offers.
Conclusion
This article has provided a brief review of passenger rights when travelling to or from Canada. Travelers should make themselves aware of their rights. In the event a rule or law has been broken, travellers can submit a complaint to the CTA regarding an airline's action in violating their rights and seek recourse, when necessary, with the assistance of the CTA.