Do I need an eTA or visa for Canada?
Published on: Jun 22, 2018 | Tags: Canadian Visa, Canadian eTA
Introduction
Applying for foreign travel visas can be confusing, especially if you're not sure which type of travel authorization fits your situation. If you want to visit Canada, you'll likely need to apply for one of two documents: an eTA (Electronic Travel Authorization) or a visa. Do you know which one you need? Don't waste your time applying for the wrong one or browsing through confusing government websites. Everything you need to know is right here. Read on to learn which type of travel authorization you must obtain.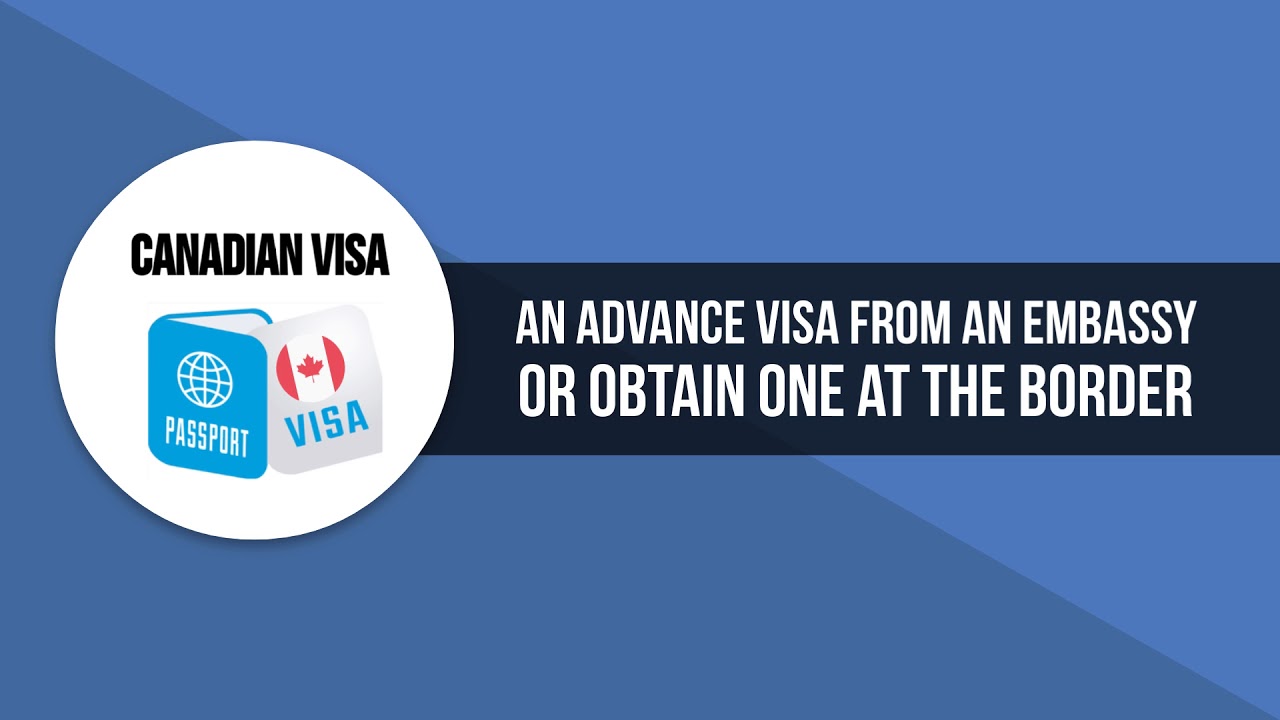 Do I need an eTA or visa for Canada?
Differences between a Canadian eTA and a Canadian visa
A Canadian eTA is not the same thing as a Canadian visa. A visa is a physical authorization, such as a stamp or a sticker that is placed in your passport so that you are allowed to enter a foreign country. Usually, you either request an advance visa from an embassy or obtain one at the border. Both require time filling out paperwork and approval from an immigration officer. Canada requires citizens of many countries to obtain visas to enter Canada.
An eTA, on the other hand, is a bit simpler. If Canada does not require a visa from citizens of your country, then you will likely need to get an eTA. There is an exception for U.S. citizens, who only need to bring passports to the border in order to enter Canada. However, lawful residents of the U.S. who are not citizens still need to get an eTA.
A Canadian eTA is easier and quicker to apply for than a Canadian visa is. An eTA is electronic rather than physical, and it is automatically connected to your passport once your application is approved. The most common Canadian visas are the single-use visa and the multiple-use visa. Most people receive a multiple-use visa that allows the recipient to visit Canada for up to six months at a time for a ten-year period, or until the passport expires. An eTA remains in effect for five years. However, if you get a new passport, you will have to get a new eTA, since an eTA is linked to your passport.
Advantages and disadvantages of each
Both a Canadian eTA and a Canadian visa have pros and cons. While it's true that you don't get to pick which one you apply for, since eligibility is based on country of citizenship, it's still worth it to understand what defines your Canadian entrance document and what you should expect. After all, your experience may be totally different than that of your brother-in-law who has a different nationality or U.S. immigration status.
One advantage of an eTA is that is it much quicker and cheaper than a visa. You could potentially receive an approved eTA, valid for travel to Canada in under an hour. Applying for a Canadian visa is a more time consuming process. Additionally, you don't have to send your passport anywhere or travel to a courthouse or embassy to receive your visa. The eTA is automatically linked to your passport number, which makes crossing the border a streamlined process.
However, there are also disadvantages to getting an eTA. Because the application is only electronic, you don't have the option to print it out and mail it in. If you prefer to work with paper and ink, you will have to adapt to the online format. You also must complete your application in one sitting, so if you don't have all your travel documents in order when you begin, you might have to start all over. Secondly, an eTA is valid for five years, and then you must reapply. A multi-entry Canadian visa is valid for ten years before you must renew it.
Getting a visa is generally not as simple as getting an eTA. If you are a citizen of a country that requires Canadian visas, you will have to undergo a longer and perhaps more frustrating process to get your visa. For a single trip, this can seem like too much work. Obtaining a Canadian travel visa is by no means a harrowing process, but it does require a lot more paperwork than an eTA does, and it takes longer to process. Although wait times vary, you can expect to wait for at least two days and as long as a month to receive your Canadian travel visa. Depending on your situation, you might also end up with a single-use visa instead of the more common multi-use visa. That's a lot of money and work for one entrance into Canada.
Conclusion
Now that you know the differences between a Canadian eTA and a Canadian visa, all you need to do is figure out which one you are eligible for. You can view a list of countries that are eligible for a Canadian eTA online. Although both the eTA and the visa have pros and cons, the good news is that both offer excellent travel opportunities, and neither has a particularly gruelling application process. Good luck on your application and best wishes for an enjoyable trip into Canada.
Get the right travel authorization for Canada
If you hold a passport from a country that is eligible for the Canada eTA such as the UK, Ireland, Germany, France, Italy, Spain, Denmark, Sweden, Norway, or many other eTA eligible countries, you will need to obtain an approved eTA before your tourism, business or medical visit to Canada. Get started on your application, otherwise, visit the eTA requirements to learn more about the Canada eTA