How can I apply for a Canada eTA?
Published on: Aug 15, 2018 | Tags: Canada eTA Application Form, Canada eTA Eligibility, Canada eTA Application Time, Canada eTA Questions
Introduction
A Canadian eTA, or Electronic Travel Authorization, is a required travel documents for citizens of eTA eligible countries. If you are a citizen of a country that is visa-exempt in Canada, or if you are a legal resident of the United States, you will need an eTA to travel to Canada.
Applying for an eTA is a simple process yet does take some preparation. Like any application, it's a good idea to understand the process before you begin. In order to apply for your eTA, you will have to be able to navigate the eTA processing website, fill out a form, provide proof of documentation, and pay online. Here is how you can apply for your Canadian eTA.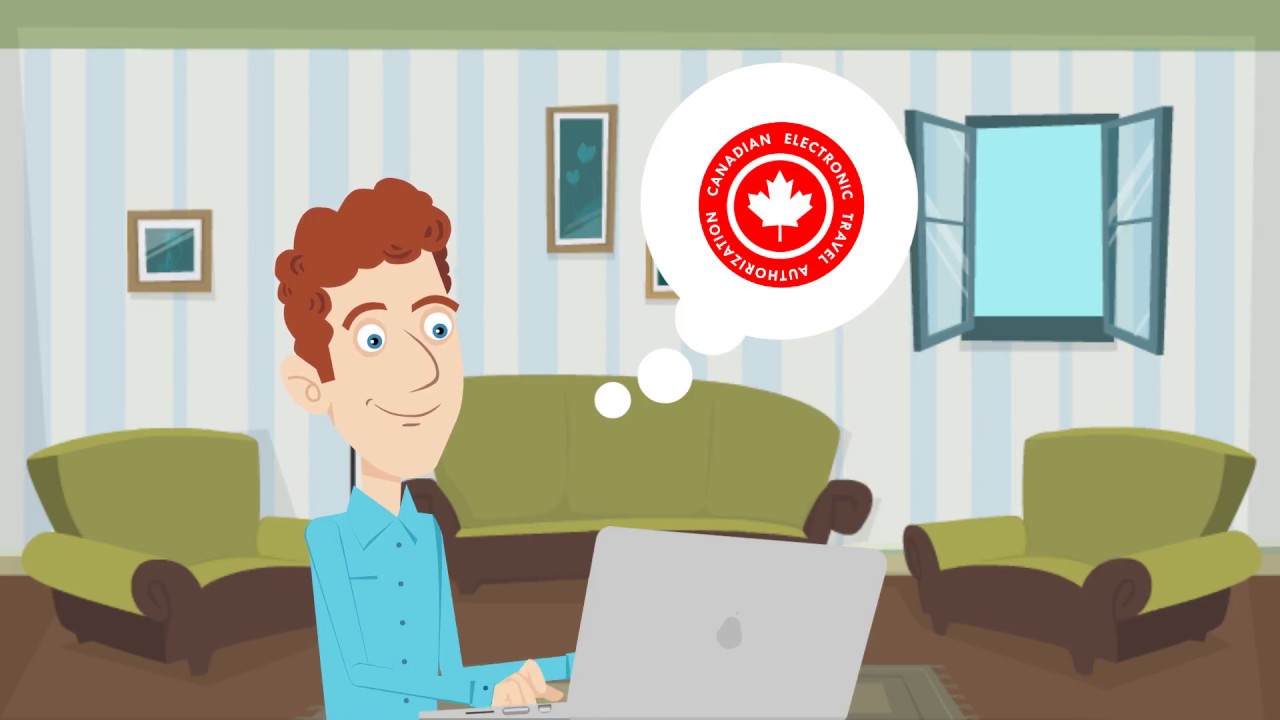 How can I apply for a Canada eTA?
Tools and documents required
In order to apply for a Canadian eTA, you will need to have four things: an internet connection, an email address, a form of online payment, and, most importantly, a passport.
You can apply for your eTA on any computer with internet connection. You must complete your eTA in one sitting, since the form does not save, so make sure you have access to the computer and internet for enough time to complete the entire process.
Secondly, you will need a valid email address. The results of your eTA application will be sent to your inbox. Most people have email addresses these days, so this should not be a problem. If you do not have an email address, you can easily create one for free through Google.
Third, you must have a way to pay for your eTA application online. You can use a major credit card or Interac to pay for your application.
Finally, you must have a passport. If you do not have a passport, you should apply for one as soon as possible. It can take some time to receive your passport, yet you cannot begin your eTA application without one. Canadian eTAs are digital, and they are electronically linked to the holder's passport number. You will need to have your passport accessible in order to fill out the eTA application form
Time required
The time required for an eTA application varies. If you have everything you need, it can take 30 minutes or less to fill out the form. Most eTAs are processed electronically, and results sent to your inbox within minutes. From start to finish, the entire process may take under an hour.
However, applying for your eTA can take much longer. If you need to apply for a passport or receive a new one, the process can take weeks. If you must find documents or information to fill out the form, or if you aren't sure about some of the questions, it could take a few hours to complete the form.
eTA processing website details
To get started on an eTA application, visit https://official-canada-eta.com/. Select the "Apply for eTA" button and you will arrive at the eTA application page, which is translated into multiple languages such as English, French, Italian, Spanish, German, Norwegian, Swedish, Dutch and Danish.
You must fill out your eTA application form online. If you have trouble understanding the questions, don't worry. There is an eTA FAQ page along with an eTA requirements page and an eTA resources page that all act as helpful information sources.
Sections & questions
Here are the sections and questions you can expect to see on the eTA form:
Application details
Are you applying on behalf of someone?
What travel document do you plan to use to travel to Canada?
Dropdown menu: Select the code that matches the one on your passport
Are you a lawful permanent resident of the United States with a valid alien registration card (Green Card)?
What is the nationality noted on this passport?
Which county issued your passport?
Green Card Number
If you are a lawful permanent resident of the U.S. with a valid Green Card, you will need to provide your Green Card Number
Nationality
Passport details
Passport number.
Surname
Given name
Date of birth
Gender
Country of birth
City of birth
Date issue of passport
Date expiry of passport
Personal details
Country (of citizenship)
Marital status.
Have you ever applied for a visa / eTA to enter Canada?
Unique Client Identifier (UCI)/Previous Canadian visa or permit number.
Employment information
Occupation.
Job title
Name of company/ employer/ school
Country
City
Since what year.
Contact information
Preferred language
Email address
Residential address
Travel information
Do you know when you will travel to Canada?
When do you plan to travel to Canada?
Time your flight to Canada will depart
Background questions
Have you ever been refused entry into Canada or any other country?
Have you ever committed or been convicted or a criminal offense?
Have you or a family member been in close contact with a person with tuberculosis?
Have you ever been diagnosed with tuberculosis?
Do you have a serious medical condition for which you are receiving regular treatment?
Additional details pertinent to your application
Consent and declaration.
Payment
You pay the eTA fee once you complete the application. Once you pay, your application will be processed and the results will be sent to your inbox. The website accepts these forms of payment: Visa, MasterCard, or American Express; pre-paid Visa, MasterCard or American Express; Visa Debit,JCB Card, or Interac.
You should now be fully prepared to apply for your Canadian eTA. You know what tools you need, what time you need, and how to navigate the website. Best of luck on obtaining your eTA and travels to Canada.
Get started on your Canada eTA application
If you hold a passport from a country that is eligible for the Canada eTA such as the UK, Ireland, Germany, France, Italy, Spain, Denmark, Sweden, Norway, or many other eTA eligible countries, you will need to obtain an approved eTA before your tourism, business or medical visit to Canada. Get started on your application, otherwise, visit the eTA requirements to learn more about the Canada eTA