How much time is needed to complete a Canadian eTA application?
Published on: Jul 31, 2018 | Tags: Canada eTA Questions, Canada Entry Requirements, Canada eTA Application Time
Introduction
A Canadian eTA, or Electronic Travel Authorization, is a digital travel document. It is a straightforward process to apply for an eTA online, and once granted, the travel authorization will be electronically connected to your passport and remain valid for up to five years. If you are a visa-exempt foreign national or a permanent resident of the U.S., you will need this document to fly into Canada.
If you are planning to apply for an eTA, you likely wonder how long this process takes. If so, you are in the right place. Read on to learn about the length of time you can expect to wait between starting your application and receiving approval for a Canadian eTA.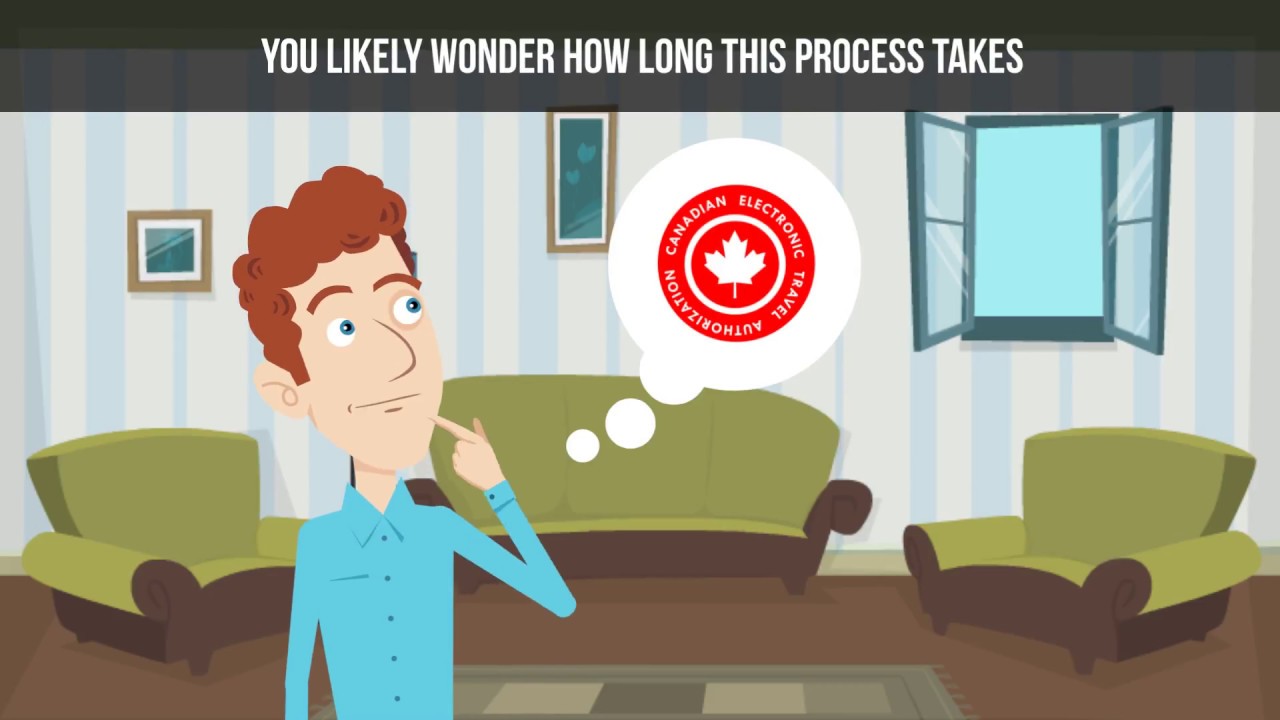 How much time is needed to complete a Canadian eTA application?
General overview of the length of time to apply
Applying for an eTA online often takes under an hour. In fact, you may only have to wait a few minutes after submitting to receive an email with the results of your application. While this is the case for most applicants, many applicants are required to send additional documentation, which can add several days to the time you need for application. In other words, don't procrastinate. Even if you theoretically could have your eTA done and approved within the hour, it's best to plan for the worst-case scenario and allow yourself a couple of weeks (or even several months) to complete the process.
Length of time to complete each section
Filling out a Canadian eTA does not take too long. The first section will ask you questions about your identity, including your name, birthdate, place of birth, citizenship and residency, and contact information. This section should only take about five minutes, depending on how fast you can type.
The second section has a single question about your occupation. Take a few seconds to select your occupation from the dropdown menu before moving on.
The third section gathers information about your passport. If you have your passport handy ahead of time, you can speed up this process and spend about five minutes on this section. If you have to hunt through all your files to find your passport, it will take a lot longer. You can find all the information you need for this section on photo page of your passport.
Next, move to the fourth section. The "Travel Information" section only has one question. Just answer whether or not you know when you will travel to Canada. It's not usually a good idea to buy plane tickets to Canada before your eTA is approved, but if you do buy tickets in advance, you will need to provide the time and date on your ticket. If you have to fill out this section, expect to spend five to fifteen minutes, depending on how long it will take you locate your plane ticket.
Once you have added all your personal information, you'll have to fill out a short questionnaire about your health and travel history. If the answer to all five questions is "no," then you could complete this section in seconds. However, it could take longer if you need to select "yes" to any question and provide additional information. For example, if you have been denied access to any country in the past, you must explain why. The same is true if you have a criminal record. Additionally, if you have ever been in contact with a person who has tuberculosis, you must describe your relationship to the personal as well as the approximate date of contact. If you need to add any further details to you application, you can take the time to do so in the optional field in this section. In its entirety, this section could take up to 15 or 20 minutes, depending on how much information you need to give.
Finally, you must read and sign the consent and declaration. This section is fairly short and should take well under five minutes to read carefully. Once you've finished reading, all you have to do it sign the application.
Once you are done with the applicant information sections, all you need to do is submit, pay, and wait for a status update via email. You can check the status of your eTA application at any time by visiting the eTA status check.
Length of time to gather documents
If you have all the documents you need to submit your Canadian eTA, the application should only take 20 to 45 minutes to complete. However, it may take longer if you need to gather your documents. You need two documents for your eTA: a passport and your travel itinerary, if you have already purchased airline tickets. It's a good idea to keep a file of your airline ticket on your computer so you can find it quickly.
However, getting your passport may take longer. While it can be annoying to dig through your closet to find where you stashed it, it's much more stressful to discover that you must apply for a passport or passport renewal. Depending on your country of citizenship, it can take many weeks or months to receive a passport. Most countries require four to six weeks for passport processing times, while others take even longer. Fortunately, there are countries that do offer an expediting service, which allows you to receive your passport within a couple of weeks for an extra fee.
Processing timelines
Ideally, you should be able to receive the results of your application in your inbox within minutes. However, it's always best to plan for delays and complications. If your application doesn't pass security checks and gets flagged, you will have to provide additional documentation. Depending on the issue, this could take up to several months. If you think you might have a security-related problem, such as a criminal record, a previous application rejection, or a tuberculosis concern, then you should file for your eTA several months before you plan to visit Canada.
Conclusion
Canadian eTA applications are usually quick and easy. If you don't have any complications, it should only take an hour or so to receive your approval. However, there are many factors that could lengthen the time it takes to apply and receive an answer. It's always best to plan ahead and be prepared so that your wait time is as short as possible.
Get the right travel authorization for Canada
If you hold a passport from a country that is eligible for the Canada eTA such as the UK, Ireland, Germany, France, Italy, Spain, Denmark, Sweden, Norway, or many other eTA eligible countries, you will need to obtain an approved eTA before your tourism, business or medical visit to Canada. Get started on your application, otherwise, visit the eTA requirements to learn more about the Canada eTA