Is there a Canada eTA for families?
Published on: Jul 12, 2018 | Tags: Family eTA, Canada eTA Application Form
Introduction
If you are taking your entire family to Canada, you may wonder if you can submit a family eTA and get everything done all at once. In this article, we will cover everything you need to know about obtaining eTAs for your entire family.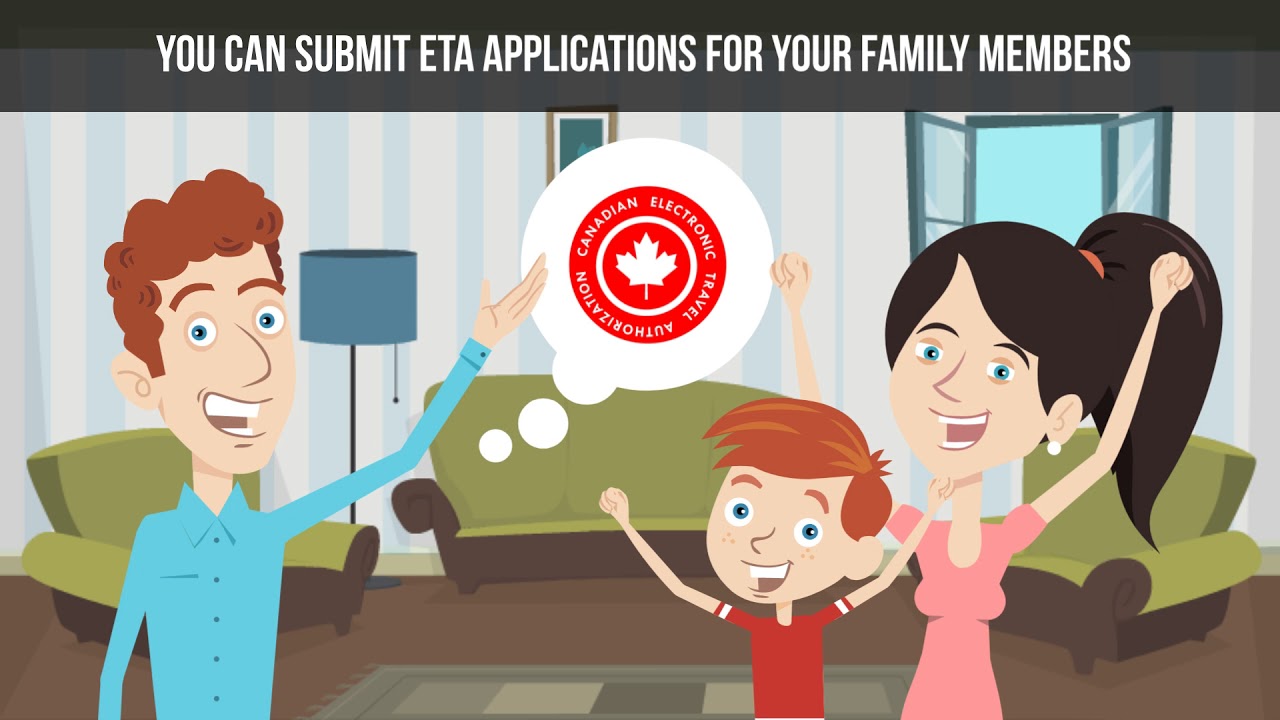 Is there a Canada eTA for families?
Is there such a thing as a family eTA?
Unfortunately, there is not an eTA that is designated for families. You cannot put multiple people on the same eTA. This is because each application is linked to a single passport number. Fortunately, you can submit eTA applications for each of your family members. While you will have to fill out a new eTA for each person, you can do it all in one sitting and without the applicant present.
How do I fill out an eTA application for my family members?
You can fill out applications for your spouse, partner, or adult children. When you first begin the eTA, the form will ask you if the applicant is filling out the form, or if someone else is filling out the form on behalf of the eTA applicant. Once you answer this question, you must specify your relationship to the applicant. You must also disclose whether or not you are the legal parent or guardian of a minor applicant.
What else do I need to know about family applications?
Timing is perhaps the most important aspect of filling out eTA applications for your family. You should submit all eTA applications of your family members on the same day so they will be processed at the same time. It may be a good idea to enlist the help of your spouse or older children to split up the workload and complete applications on a separate computer or mobile device at the same time.
Before you leave for your trip, double-check that all applications have been authorized. In the midst of a family trip, it can be easy to forget details such as travel authorizations, but finding out at the border that some applications were accepted while others were not is a sure way to ruin travel plans. It is a good idea to make a list of family member's names and check them off as you receive notification that each eTA was authorized. Make sure you apply in advance so you will have time to deal with issues, should they arise.
Conclusion
Although you cannot submit a single Canadian eTA application for your family, you can submit applications on behalf of your family members. The best way to do this is to get them all done in a single day in order to avoid issues during your trip.
Get the right travel authorization for Canada
If you hold a passport from a country that is eligible for the Canada eTA such as the UK, Ireland, Germany, France, Italy, Spain, Denmark, Sweden, Norway, or many other eTA eligible countries, you will need to obtain an approved eTA before your tourism, business or medical visit to Canada. Get started on your application, otherwise, visit the eTA requirements to learn more about the Canada eTA