What can you take on a plane to Canada?
Published on: Feb 26, 2021 | Tags: Canada Travel Restrictions, Air Passenger Rights
Airlines have very strict rule about what you can and cannot bring on to an aircraft, and there are a number of items that have very specific rules attached to transportation. If you are travelling to and from Canada, you can review the information in this article to determine what it is permissible to take with you during your journey.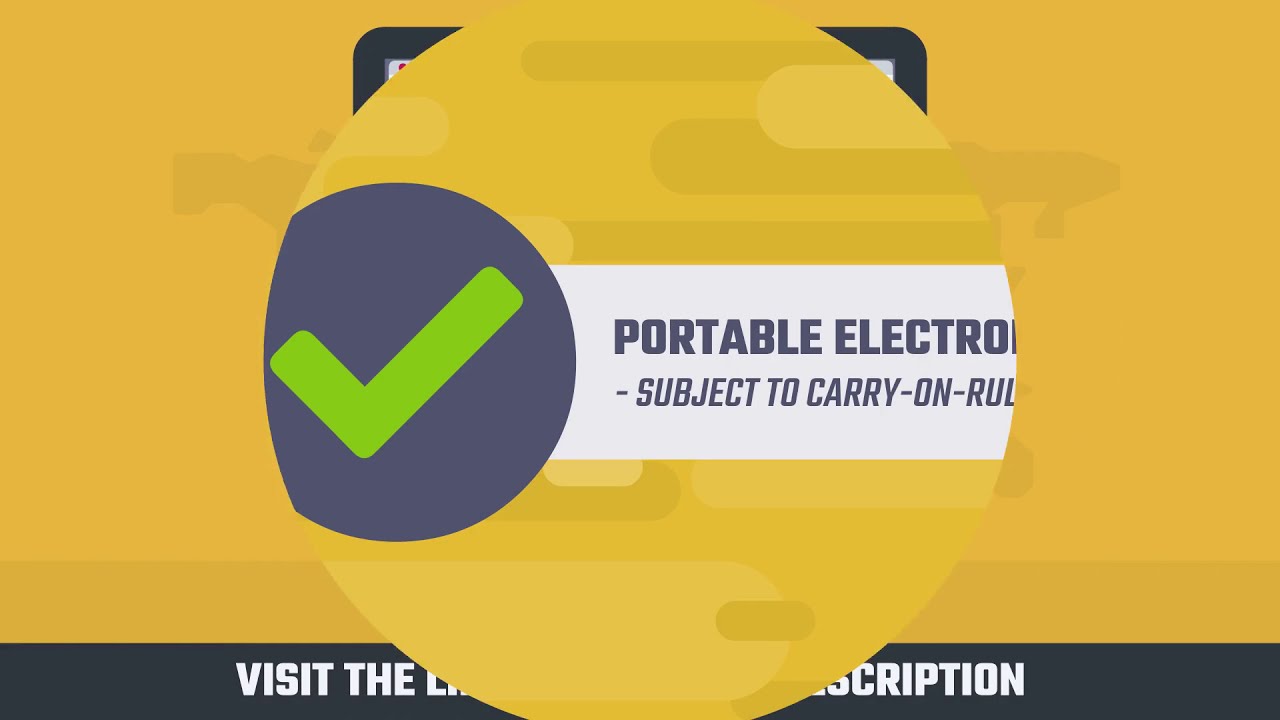 What can you take on a plane to Canada?
Alcohol
The rule is that you allowed to carry up to 5 L of alcoholic drinks by air, and the alcohol must be between 24 to 70 % volume. Any alcohol with 24% volume or less does not have any restrictions attached to transportation.
Avalanche: Rescue Backpack
If the backpack is airline approved, you may transport an avalanche rescue pack that has a pyrotechnic trigger and comes complete with a cylinder of compressed gas. However, you must ensure that the backpack is safety packed so that is cannot be activated accidently, and airbags in the pack should come with valves for pressure relief. It is important to ascertain the specifications for the elements of the backpack with the airline.
Blunt Items
Certain items are prohibited under the criminal laws of Canada, such as blunt objects and you will not be allowed to transport these objects irrespective of whether you go through a security check or not.
Boxed Cartridges
It is permissible to take up to 5 kg of non-incendiary or non-explosive cartridges in checked baggage as long as you get airline approvals and specific terms and conditions should be checked with individual airlines.
Clinical or Medical Thermometers
You are allowed to bring 1 small clinical or medical thermometer with mercury and this must be carried in a protective case and must be solely for personal use.
Continuous Positive Airway Pressure Device
All airlines have rules about transportation of liquids, but the distilled water in a CPAP device is excluded from these restrictions. If a traveller wishes to have their device screened they have a number of options. They can bring a transparent plastic bag in which to place the device for screening or they can leave all the attachments of the CPAP in their luggage and keep out the main electronic unit for screening purposes. In this situation a passenger does not need documentation as proof of medical needs, but if they feel it may assist with the screening process, they can show this to the security officer at the same time as the CPAP items go through security.
Dangerous Items
Certain items are prohibited on Canadian flights, and these include compressed gases, acids and items such as stun guns and tasers which have the purpose of immobilising or stunning.
Disposable Lighters
Lighters that are disposable and non-torch lighters, are allowed to be taken on the aircraft in carry-on luggage and must be for personal use only.
Dry Ice
Transporting dry ice is permissible if approved by your selected airline. Usually, up to 2.5 kg of dry ice can be stored in your checked-in baggage as long as it is being used for perishable goods that are not listed as dangerous items or chemicals. Dry ice should be stored so that carbon dioxide can be released and the package should be labelled "dry ice" or "carbon dioxide solid" and with clear marking that the net weight is 2.5 kg or lower. As with other unusual items, check with your specific airline for more information.
E-Cigarettes
E-cigarettes are permitted for personal use yet they cannot be used on-board. In addition, any spare batteries included with the e-cigarette unit must be fully contained so that they do not short circuit. It's against flight safety rules to recharge e-cigarettes and batteries whilst on board a flight.
Firearms and Guns
Firearms cannot be transported on any flights, from or within Canada, as they can cause severe injury or damage to the aircraft.
Gas Cylinders
If you wish to transport air or oxygen cylinders for medical purposes you must first get the consent of your airline. Other cylinders that may be allowable include gas cylinders used for mechanical limb operation and additional cylinders may be added as spares for the duration of your trip. Exact specifications for carrying cylinders should be checked with your airline.
Gels, Aerosols and Liquids
Airlines have very specific rules about transportation of liquids and other fluids and gels. You can take containers of 100ml or less in carry-on luggage. In this allowance you must include any non-solid foodstuffs or personal items. Containers should be able to be placed in a transparent and resealable plastic bag that can hold 1 litre or less. Any permitted gels, aerosols and liquids over 100 ml (100 g) are able to be stored in checked baggage in the aircraft hold. Carry-on items that are allowed include baby foods and formulas, water and juice. Where you are travelling with a young child aged under two, you are allowed to bring ice and gel packs in order to keep the baby items cool. Breast milk is also permissible in quantities of more than 100 ml along with required cooling packs.
Hair Curlers
The rules specify that you are allowed to bring one hair curler that contains hydrocarbon gas. However, it is important to ensure that the safety cover is fitted securely over the heating section of the item, and you cannot bring gas refills on to the aircraft or use the curler while on the flight.
Heat Producing Items
Subject to airline confirmation, you are allowed to transport heat producing items. These can include soldering equipment or specialised lamps, however the heat producing element or battery must be removed first. The battery must be stored in such a way as to eliminate short-circuiting.
Incendiary or Explosive Devices or Substances
Strict rules are in place on Canadian flights regarding transportation of incendiary or explosive devices and chemicals. Such devices include fireworks, ammunition or any item that could potentially cause severe injuries or compromise the integrity of the aircraft.
Items with Sharp Points or Edges
Items with sharp edges or points that could be used for severe injury are fully prohibited, and this could include items such as swords, axes and box cutters.
Medicinal and Non-Radioactive Medicinal Items
On flights to Canada, you are allowed to transport medicinal and non-radioactive items, however, the quantity of each item must not be over 0.5 kg or 0.5 L. The release valves on any aerosols must have a cap or similar means of containment in case the contents are accidentally released. It is permissible to carry a combined maximum weight of 2 kg or 2 L of medicinal and non-radioactive items and toiletries.
Personal Care Items
Toiletries and personal care items are allowed to be transported in carry-on luggage but must comply with the regulations for gels, aerosols and liquids. For checked luggage the net amount of each item must not be more than 0.5 L or 0.5 kg. Aerosols used for home or sports use are only allowed in checked baggage. On aerosols, the release valve must have a means of protection to prevent accidental release of the contents. The maximum allowable total of personal care and non-radioactive medicinal items is 2 kg or 2 L.
Portable Electronic Devices
It is important to check with your specific airline regarding portable electronics such as computers, cameras and gaming equipment. Certain airlines will permit you to use approved electronic devices in flight mode between gates and during take-off and landing. These items may include laptops, tablets, gaming consoles and camcorders. Mobile phones are also considered as electronic items, and once the airplane is in motion before take-off you are not allowed to make mobile calls.
Certain devices are not allowed at any time as they will interfere with the flight communication and navigation systems. Portable electronic devices are subject to carry-on rules and should be stowed securely at take-off and landing. In addition, passengers must not use devices with earphones or headsets during take-off and landing.
Radio Pharmaceuticals
Passengers who have radio pharmaceuticals in their body as a result of surgery or medical procedures are allowed to fly.
Security Type Equipment
Subject to consent by your airline, you are allowed to carry security type equipment in checked-in baggage. This may include cash boxes and attaché cases, and you should check prior to travelling regarding specific rules appertaining to these articles.
Self-Inflating Personal Devices
One self-inflating personal safety device can be carried conditional to airline consent. This includes devices such as a life preserver with two cartridges containing carbon dioxide or other gas, and two further spares may be transported.
Service Animals
Animals that provide human assistance such as service animals are permissible on flights with 30 or more passenger seats. They must remain in the cabin, and must have been specially trained by a regulated service animal institution for this purpose.
Small Gas Cartridges
It is permissible to carry up to 4 small-size cartridges containing carbon dioxide or other appropriate gas, subject to airline consent. The rules specify that you must not exceed 50 ml of water capacity per cartridge, and it is important to check specifications with your chosen airline.
Wheelchairs and assorted battery powered mobility aids
Airlines have to adhere to stringent accessibility regulations for passengers, so contact your specific airline to make advance arrangements and check specifications for transportation of wheelchairs or similar battery powered mobility aids.
Work Tools
Work tools that could cause severe injuries or compromise aircraft safety are strictly prohibited, and this may include items such as saws, nails or crowbars.
Miscellaneous
Certain other dangerous goods may be permissible depending on the circumstances. This may include packages containing liquid nitrogen, fuel cell engines or non-infectious specimens, and it is imperative that you check the rules prior to flying with the airline or appropriate regulating Canadian transport body.
Conclusion
There are many rules and regulations to consider when deciding what items to take on-board your flight to Canada. Check with your airline before travel or ask a crew member before you have checked-in or boarded your flight if you are not sure of the regulations.